Visit each of the 9 Brakspear pubs that have featured in popular TV show Midsomer Murders
Thanks to Henley Cycles, we have a new challenge for you: Visit each of the 9 Brakspear pubs that have featured in popular TV show Midsomer Murders (www.brakspear.co.uk/midsomer) and you'll be rewarded with a metal water bottle at the end – perfect for hot or cold drinks when you're out on your bike.
Be warned, this is a 113km (70miles) route involving around 8 hours of cycling so you may want to consider breaking the route down into sections rather than attempt in one day. We've mapped out three small routes for you but you can always visit the pubs one at a time or plan your own route. You'll need to visit each pub and purchase at least one drink per cyclist in each pub. All of these pubs serve food so you could consider a bite to eat too and the White Hart in Nettlebed has rooms for the night.
If you don't fancy cycling, you can simply visit these pubs on any chosen mode of transport including walking. Just make sure you plan your route and check the individual pub websites for bar and kitchen opening times.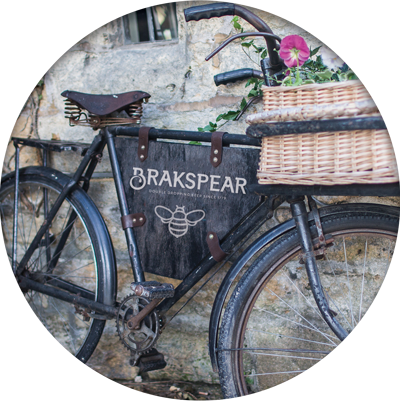 Collect all 9 stamps via the free Brakspear app to claim your FREE metal water bottle
Our routes
Main route – Challenging
This is a difficult ride and definitely not for the faint-hearted. It's 113km and there are some steep hills involved. We'd advise only experienced and extremely competent cyclists try this – you have been warned!
Shorter route 1 - Easy - The Crooked Billet > White Hart > Golden Ball > Crooked Billet
This is short 23km ride, with a few hills but a pleasant ride on the roads just outside Henley. It's for leisure bikes, and some of the roads are not suitable for your best racing bike. But it's quiet, low traffic and manageable for most.
Shorter route 2 - Medium - The Angel on the Bridge > Blackwood Arms > The Angel on the Bridge
It's a reasonably long "there-and-back" 58km ride. Start at either end. Apart from the climbs outside Marlow, it's a manageable route for a regular cyclist used to a good day out in the fresh air, and covering some distances. Note: there is a short section of A4 of about 800yds that is unavoidable, but apart from that, the roads are OK with many quiet areas - but don't expect 100% silent countryside.
Shorter route 3 - Hard - Six Bells > Chequers (Watlington) > Bull & Butcher > Chequers (Fingest) > Six Bells
This one is a challenge, but the payback for some of the steeper hills on the way up to Christmas Common are the incredible views on this 48km ride. Also, the ride travels some secluded and quiet roads through Turville and back with great countryside. Set aside a day for this, for hybrid, mountain bikes and touring bikes, as there are some unpaved roads in parts. The earlier parts on the main Benson to Wallingford road have footpaths with designated/signed cycle path permission, so there is a way of using this part of the route if the road is not good or too busy at any time. However, if you're confident on this route, it's likely this won't be an issue for you.
Preparing for your challenge
We recommend you download and save these routes to your phone and print them out if you can so you're not reliant on your phone. Make sure you take plenty of water with you. We do not condone riding a bike whilst under the influence of alcohol, and it is an offence to ride a bike if you are unfit to ride through drink. Brakspear accepts so responsibility for any incidents that occur whilst you're on this route, you are undertaking this challenge at your own risk.